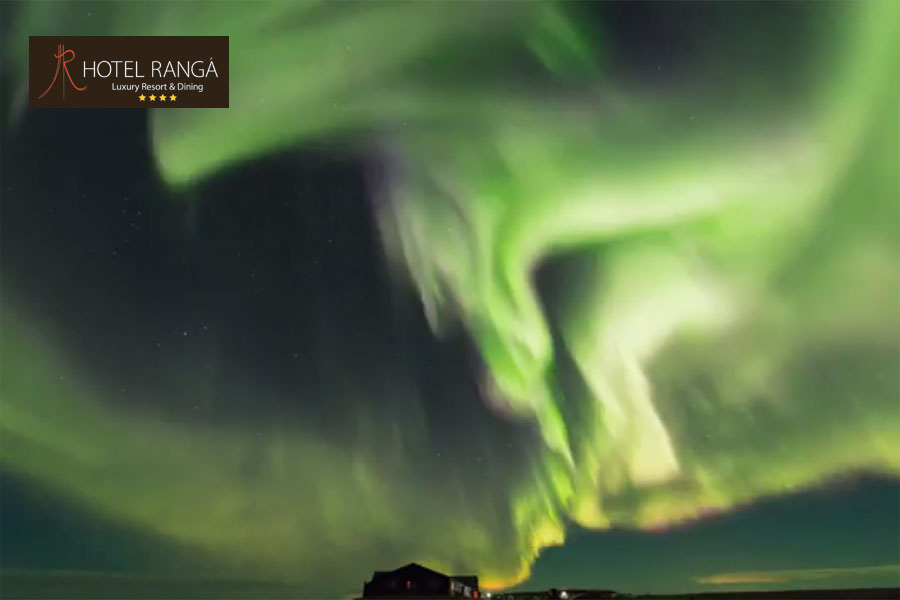 The community management team at Iceland Cool posts a Northern Lights video that goes viral with 1.5 million viewers on client Hotel Ranga's Facebook page as well as receiving top tier media coverage from the likes of BBC and CNN.
Northern Lights Video Goes Viral
South Iceland's top luxury resort Hotel Rangá is the site from a Northern Lights viral video reaching 1.5 million Facebook users.
Hotel guests and diners were enjoying their meals on a random Wednesday evening in September when owner Friðrik Pálsson walked into the restaurant and announced, "Maybe you'd like to go outside." What ensued was a mind-blowing display of pulsating Aurora Borealis one witness said, "…brought tears to my eyes."
The time-lapse video was taken by local astronomer Sævar Helgi Bragason who also guides the nightly stargazing tours from the hotel's observatory. Located in the secluded countryside of South Iceland far away from all artificial light, Hotel Rangá is ideally situated for viewing this spectacular phenomenon.
Northern Lights Season typically lasts between late August and mid-April. Although they can be difficult to predict, ideal meteorological conditions include clear skies and temperatures near freezing. Simply explained, the natural light display is caused by solar winds reacting with the earths' magnetic field.