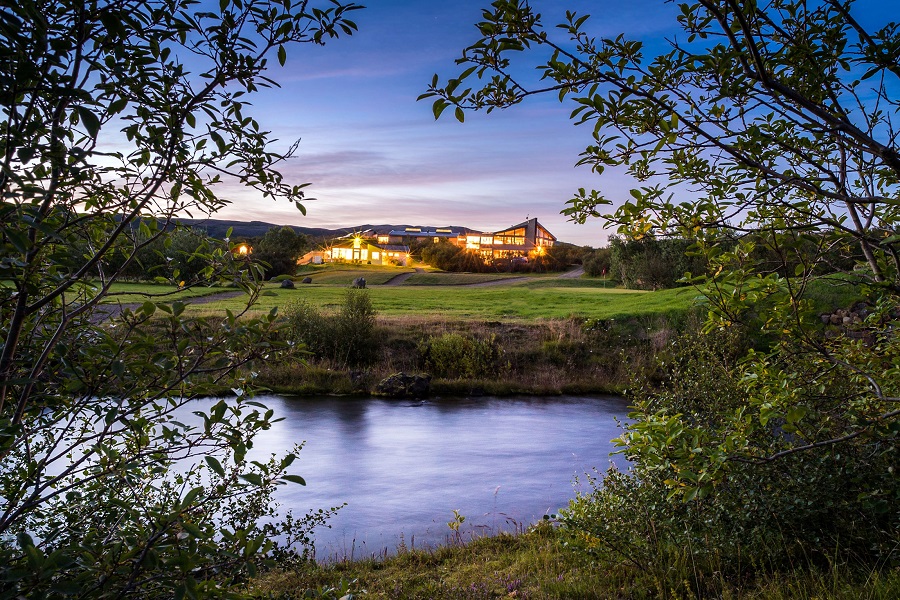 We are proud to announce the launch of Iceland's first sustainability walking tour that Iceland Cool created in cooperation with partner Hotel Husafell. Introducing "Husafell Eco-Walk", the first sustainability themed walking tour offered in Iceland.
Iceland Cool organized a press trip to commemorate the launch of Husafell Eco-Walks which resulted in top-tier press coverage in: Travel + Leisure Magazine, Business Insider, The Telegraph (2x), New York Lifestyles Magazine, and Luxury Travel Magazine.
Until recently West Iceland has remained largely off tourists' radars. But with Iceland's continued tourism boom and new attractions like Into the Glacier, the region's tourism is starting to take off.
Iceland Cool collaborated with Hotel Husafell on an ecotourism project, Husafell Eco-Walk, to engage and educate visitors in an effort to proactively preserve the region's unique biodiversity.
Visitors are educated on the area's unique ecology and are engaged in Iceland's geothermal and hydroelectric methods that have been in practice since the 1950s.
Led by guest speakers and hotel staff, Husafell Eco-Walk leads visitors on an hour-long educational hike through area woodlands to see for themselves the resort's geothermal and hydroelectric generators in action. Along the way they learn about local environmental concerns and Iceland's longstanding tradition of using volcanic energy to heat homes and grow vegetables in greenhouses.
Husafell is a beloved summer cottage destination for Icelanders filled with hiking trails, birchwood trees and lava formations to explore. Husafell Eco-Walk is free and available to hotel guests and visitors alike. A sign in the hotel's lobby indicates Husafell Eco-Walk start time which is according to Icelandic daylight and weather permitting.
PRESS RELEASE
ICELAND'S HOTEL HUSAFELL LAUNCHES FREE ECO-WALKING TOURS
The Husafell Eco-Walk: A Guided Eco-Friendly Walking Tour in West Iceland
Four-star Hotel Husafell in West Iceland is proud to introduce the Husafell Eco-Walk, a free guided eco-tour launching on Earth Day, April 22nd.
Guided by local residents and area experts, the Husafell Eco-Walk treats visitors to a tour of the resort which traces Husafell's Viking origins and showcases works by local artist Pall Gudmundsson. Guests also visit an on-site hydro-electric plant to gain insights into Iceland's clean energy practices and learn how this fully self-sustainable resort runs on 100% renewable energy.
The Husafell Eco-Walk departs daily from the lobby of Hotel Husafell in the evenings. The guided tour is free and open to all.
The Husafell Eco-Walk is part of a larger environmental conservation and tourism infrastructure initiative by Hotel Husafell in cooperation with Iceland Cool, a social impact marketing communications agency.
ABOUT HOTEL HUSAFELL
Hotel Husafell is the only 4-star resort dramatically located just steps away from Langjokull Glacier in West Iceland. Surrounded by the region's renowned attractions, Saga sites, highlands and nature inspired adventure activities, the hotel appeals to outdoor loving travelers seeking elegant surroundings. The resort-style property features 48 design-centric guestrooms, gourmet restaurant with glacier views, thermal spa, GEO certified golf course and hiking trails. Fully self-sustainable, the resort is powered by 100% clean, renewable energy produced on site. Hotel Husafell is a proud member of National Geographic Unique Lodges of the World. More information can be found at www.hotelhusafell.com; or email [email protected].