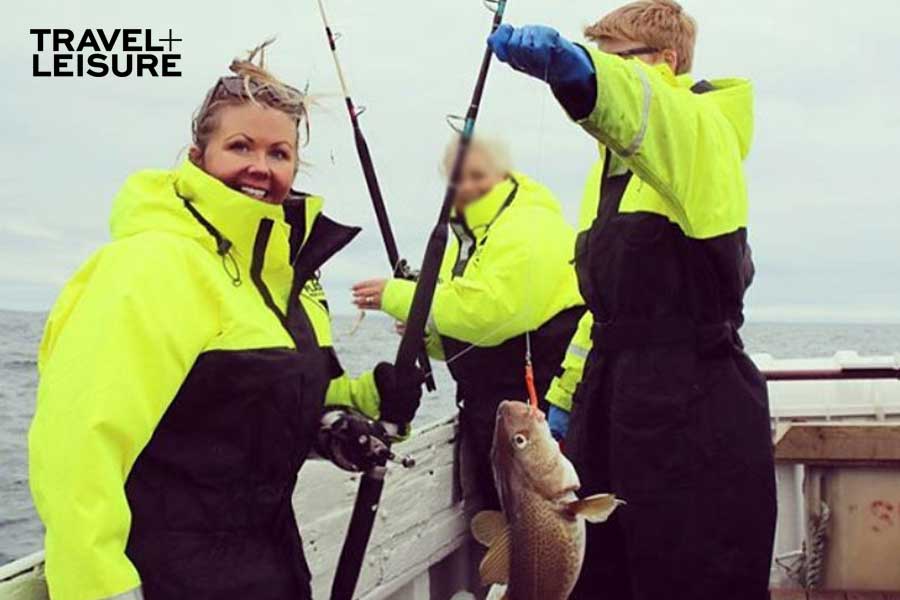 Iceland Cool CEO Sif Gustavsson teams up with Travel + Leisure on sustainable travel content for new online travel guide: How to Travel to Iceland.
Iceland Cool USA is pleased to collaborate with Travel + Leisure magazine on Iceland content for their new digital guide. We were able to add insight into off-the-beaten-path locales such at the Eastfjords for future visitors to Iceland.
The Iceland guide will also serve as content for the new Travel + Leisure app. Travel + Leisure magazine has an audience of over 50 million readers and over 80 million followers on social media.
Travel + Leisure: How to Travel to Iceland Guide
The T+L Iceland guide, "How to Travel to Iceland," serves as a comprehensive source of information for travelers planning a visit to Iceland and highlights selections of the country's hotels, restaurants, attractions and experiences as well as useful travel information such as the best times to visit, insider finds, and travel tips.
The new T+L guide is a permanent feature on T+L's website which receives over 46 million page views per month. The Iceland content is also being integrated into T+L's new travel app.
How to Travel to Iceland features typical sightseeing staples like Iceland's famed Blue Lagoon and the Golden Circle, but also provides interesting insights about off-the-beaten-path locales and activities.
Most notably the guide highlights Iceland's Eastfjords and adventures like deep sea fishing from the tiny town of Breiddalsvik and waterfall hiking in Fossadalur Valley. Both of these activities are offered by Iceland Cool partners Travel East Iceland.
Travel East Iceland offer visitors the rare opportunity to experience pure nature and epic adventure in the uncrowded Eastfjords. Travelers can spend their time trekking wild reindeer on a safari or hiking among countless waterfalls — all without seeing another soul.
As Iceland's tourism continues to grow, so does the importance of steering travelers to Iceland's less frequented – yet equally beautiful places. Popular tourist attractions such as the Golden Circle are experiencing concentrated visitation which puts an unnecessary burden on Iceland's unique environmental assets and ultimately degrades the visitor experience.
Iceland Cool USA collaborated with Travel + Leisure with the aim to provide much needed exposure to lesser visited regions such as Iceland's remote Eastfjords. Our mission is to preserve Iceland's unique biodiversity and cultural heritage through responsible tourism best practices.
T+L Guide: How to Travel to Iceland