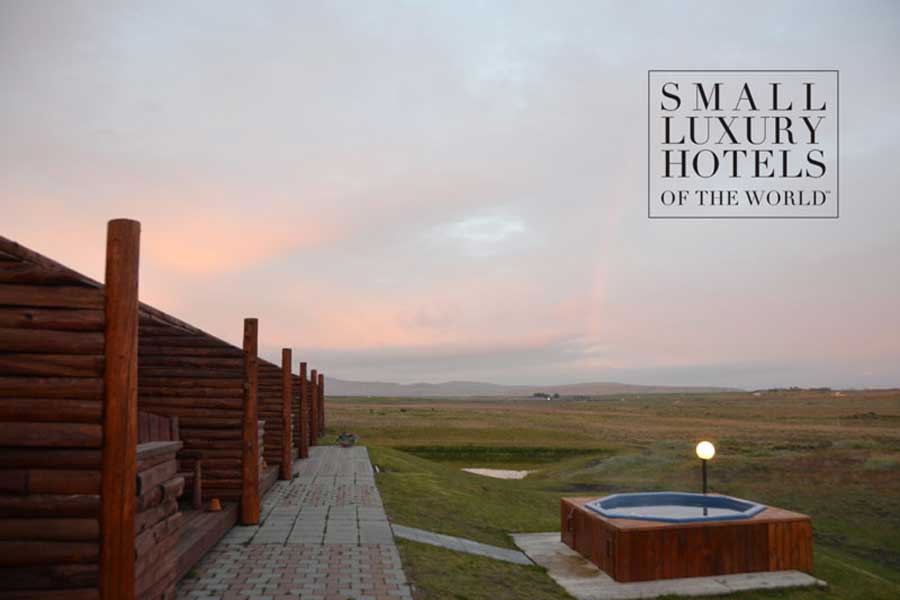 Hotel Ranga is the first property in Iceland to be accepted into 'Small Luxury Hotels of the World' collection.
Hotel Rangá in Iceland's spell-binding countryside joins Small Luxury Hotels of the World™. The four-star resort is only one of two properties in Iceland considered and added to the exclusive portfolio. The luxury log-cabin is located in one of the world's best spots to view the Aurora Borealis and is set up for stargazing in a private observatory, with Northern Lights wake-up calls, and outdoor thermal hot tubs with volcano views.
PRESS RELEASE
ICELAND'S HOTEL RANGA JOINS SMALL LUXURY HOTELS OF THE WORLD
Hotel Rangá, Iceland's top countryside resort, is the newest addition to Small Luxury Hotels of the World™, a network of exceptional accommodations carefully selected for their individual character and consistently high standard of luxury guest experiences.
According to SLH,"The most spectacular feature of this luxury log-cabin is its location. The landscape, free of pollution and 60 miles from the capital, is one of the world's best spots to view the phenomenon of the aurora borealis. Every inch of the hotel celebrates its surroundings, from the panoramic glass windows in the gourmet restaurant to the outdoor geothermal hot tubs with views of the active Hekla volcano."
"We're delighted to have Hotel Rangá included in Small Luxury Hotels of the World™," said Friðrik Pálsson, hotelier and owner of Hotel Rangá. "We've always strived to provide a world-class luxury experience here in the Icelandic countryside."
"It's especially pleasing to see our years of hard work validated by this superior brand recognized by travelers all over the world. We have many people to thank for this; not just our hard-working staff but also our guests who have provided us with invaluable feedback over the years."
For more information visit www.hotelranga.is