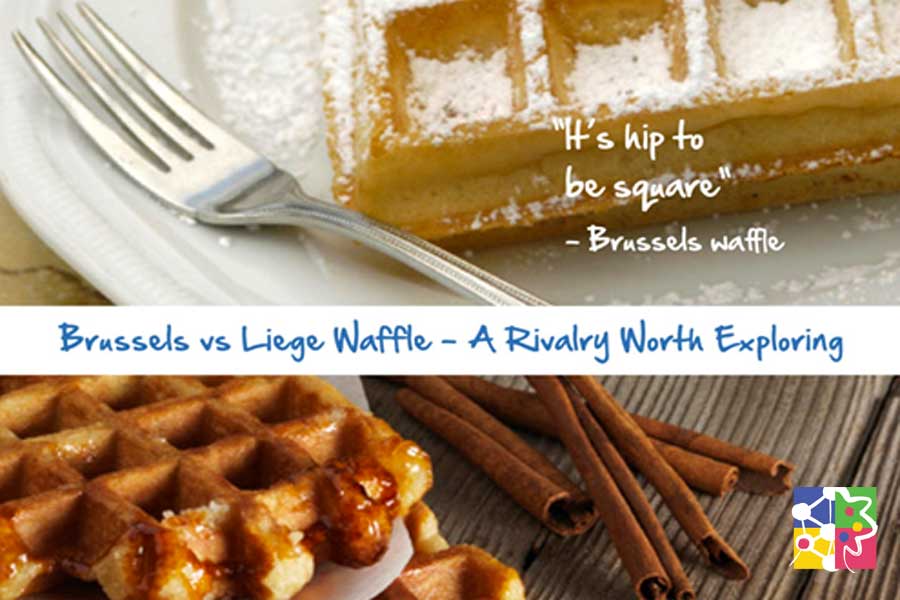 Iceland Cool creates tasty new travel concept for Visit Belgium USA introduced at exclusive Travel + Leisure EuroPop event in NYC.
Travel + Leisure EuroPop Event in NYC
Event: TRAVEL + LEISURE Magazine presents EUROPOP, a one-night-only consumer event in NYC featuring authentic food and entertainment from more than 20 destinations.
THE BRIEF: Iceland Cool to create consumer and B2B concept that combines travel to Brussels and Wallonia with Belgium's rich culinary offerings.
THE BIG IDEA: Brussels vs. Liege Waffle – A Rivalry Worth Exploring. Develop brochure highlighting the mouthwatering merits of two different varieties of the iconic Belgian waffle. Introduce new revenue stream with duo-city travel concept (Brussels and Liege by train) to US Tour Operators attending the event.