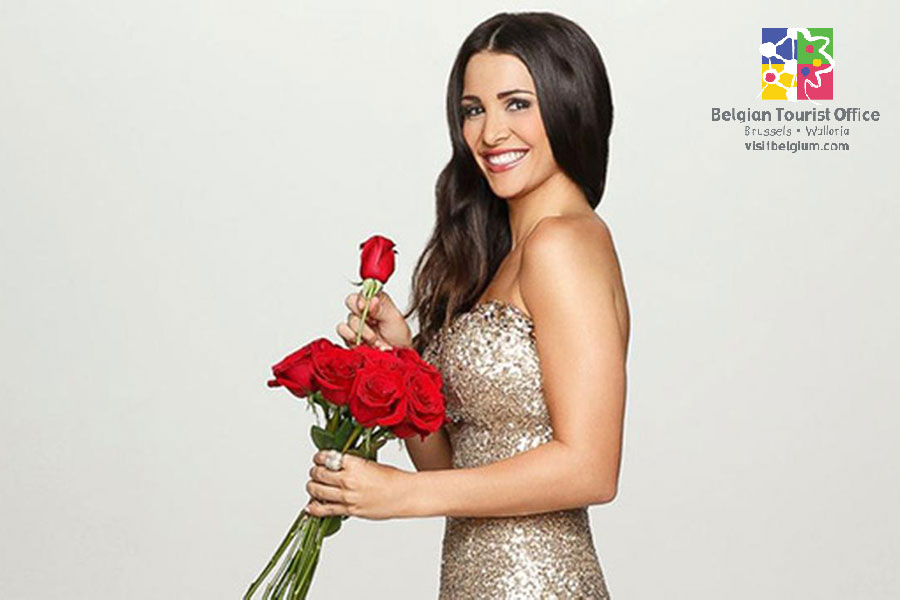 Iceland Cool partners with Visit Belgium USA and ABC's hit romance reality series "The Bachelorette" on a multi-level campaign.
Travel Like a Bachelorette in Belgium
THE BRIEF: Fulfill PR trade-out agreement between Visit Belgium USA and ABC-TV romance reality series The Bachelorette.
THE BIG IDEA: Leverage national TV coverage to maximize Belgium and Wallonia PR opportunities. Engage influencers to strengthen corporate social media presence. Introduce new revenue stream by targeting Romance & Honeymoon travel segment. Maximize ROI through partnership marketing.
Travel Like a Bachelorette in Belgium campaign components:
Facebook App Contest: Win a luxury stay in deluxe suite of Steigenberger hotel where The Bachelorette and suitors stayed in Brussels.
Consumer travel offer: Package includes Belgium & Wallonia attractions and activities "as seen on The Bachelorette"
B2B: New special interest travel microsite Belgium for Honeymoons & Romance
Press Release: Visit Belgium Unveils 'Romance & Honeymoon' Online Travel Guide Inspired by Romance Reality Series
E-newsletter for B2B/B2C: Romance & Waffles
#TravelLikeaBachelorette social media campaign: Engage fans, cast members and influencers
RESULTS: New honeymoon & romance travel package created by US Tour Operators, explosive growth on corporate Facebook and Twitter accounts, national print and online coverage.
PRESS RELEASE
Visit Belgium USA Launches New ꞌRomance & Honeymoon' Online Travel Guide Inspired By ABC'S Romance Reality TV Series The Bachelorette
Visit Belgium USA is pleased to introduce its latest online travel resource, 'Belgium for Romance & Honeymoons,'. The new special interest guide appears hot off the heels of a scene-stealing performance by Belgium on the June 30 episode of romance reality series The Bachelorette where Andi Dorfman searches for love in Belgium. Her travels through Wallonia on rail-bike, enjoying mussels in Brussels, visiting 14th century castle ruins and even tasting traditional Trappist beer at a working monastery are featured sites and activities on 'Belgium for Romance & Honeymoons.'
"We've seen a heart-warming response to The Bachelorette episode which beautifully showcases the romantic side of Belgium," says Francoise Haffreingue, Executive Manager of Visit Belgium USA. "Brussels and Wallonia are a hidden surprise for lovers because they provide the essence European charm and elegance in a nutshell."
In addition to sites and activities featured on The Bachelorette, 'Belgium for Romance & Honeymoons' highlights soft adventures for couples such as hot air ballooning and cultural suggestions such as culinary tours, jazz festivals as well as medieval castles that double as hotels and wedding venues.
In celebration of Belgium's appearance on The Bachelorette, one lucky Facebook fan will win two nights in the Royal Suite of the Steigenberger Grandhotel in Brussels, the same where ABC-TV bachelorette Andi Dorfman and her smitten suitors stayed while in Belgium.
Visitors can also "Travel Like a Bachelorette in Belgium" with a special offer available from the 5-star Steigenberger Grandhotel which includes a Bachelorette suggested itinerary, in-room breakfast, box of Marcolini chocolates, Bachelorette cocktail and upgrade to Junior Suite based on availability.
More information can be found at www.visitbelgium.com. For more information on The Bachelorette, visit http://abc.go.com/shows/the-bachelorette.